Outstanding Amount Graph
A new addition to your Chasefeed, the Outstanding Amount Graph will now show you a breakdown of invoices based on the length of time outstanding. You can then click on the relevant bar within the graph and be taken directly to those invoices.
This allows you to prioritise invoices based on the number of days overdue, and provides quick access to the communication history should you need to make a call. There is no need to check on multiple apps or accounting systems- everything you need is hosted within Chaser.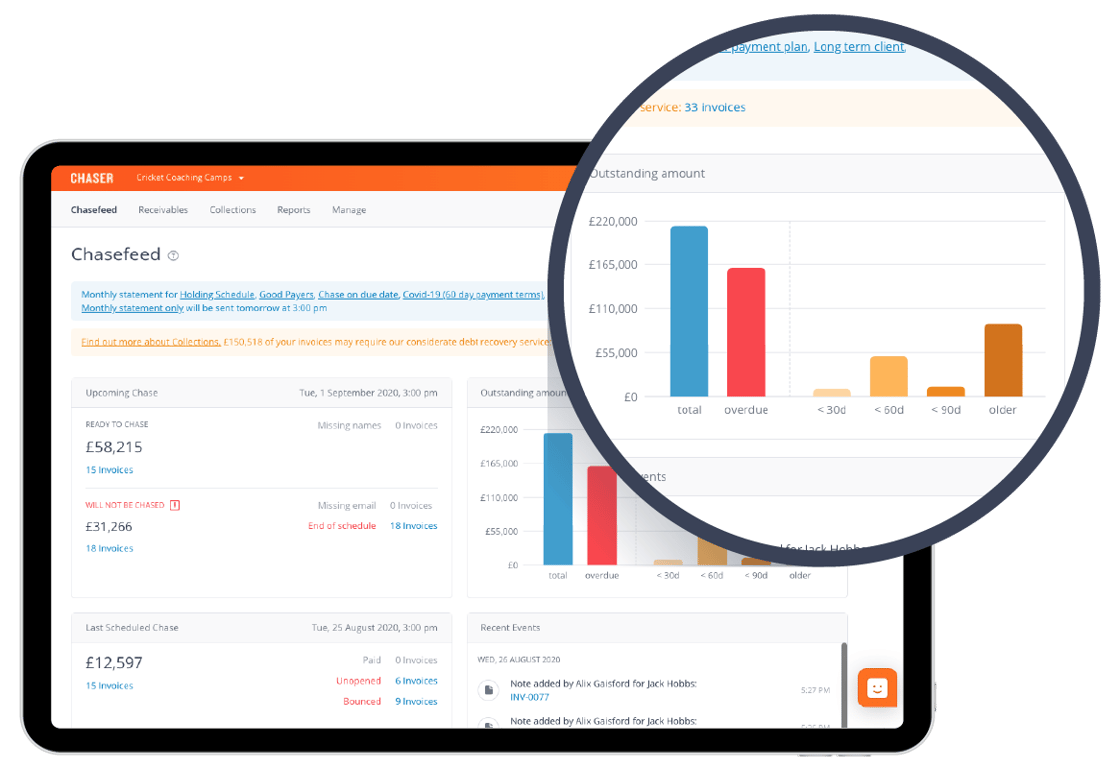 Receivables Tab Filters
Another way to view your outstanding debtors based on days overdue, is by using filters within your Receivables tab. Adding a filter will only show those invoices that you have selected e.g. 61-90 days overdue. You can also filter your receivables to show only invoices belonging to specific schedules e.g. Bad Payers.
This will reduce your time spent cross referencing data within your accounting system, as it is presented in the same order. It will also allow for more efficient prioritisation of credit control tasks.
Debtor Report Graphs
It's now easier than ever to stay on top of critical figures and trends about how your accounts receivable are changing over time. This information is presented in easy to understand graphs within your Reports tab. It will help you make informed decisions on the running of your finance function, and enable you to present clear data in meetings.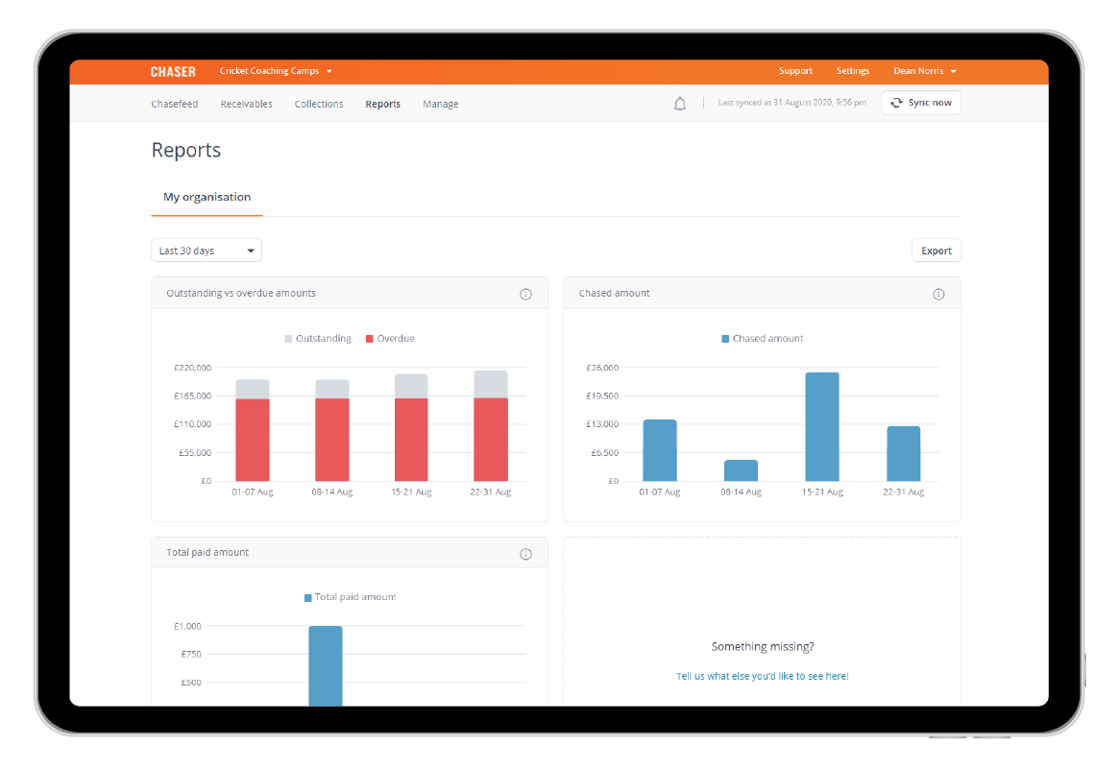 Two Factor Authentication
Chaser recently introduced Two Factor Authentication to keep your data safe. You can set this up by clicking on your name and then 'My Account' within your Chaser account. Then, select the 'Security' tab and follow the instructions.
Now, they've implemented a Remember Me option, ensuring you don't need to enter these details each time you log on from the same system.