Scoro's New Version Updates

Each of us has exactly the same amount of hours in a day, making time a resource in which we all are truly equal (not like money or talent, for example). Yet some teams are able to achieve notably more with the time we have – mostly thanks to careful and smart planning of our most valuable resource. With the updated Planner, planning and allocating your team's time is easier than ever.
Planner updates
Continuing on the path of taking work planning to the next level, this time, Scoro's adding a couple of new ways of splitting different tasks to the Planner.
In addition to planning your team's work-time by simply dragging and dropping tasks to the Planner exactly where needed, you can split longer tasks in different ways to fit them into your team's schedule with ease.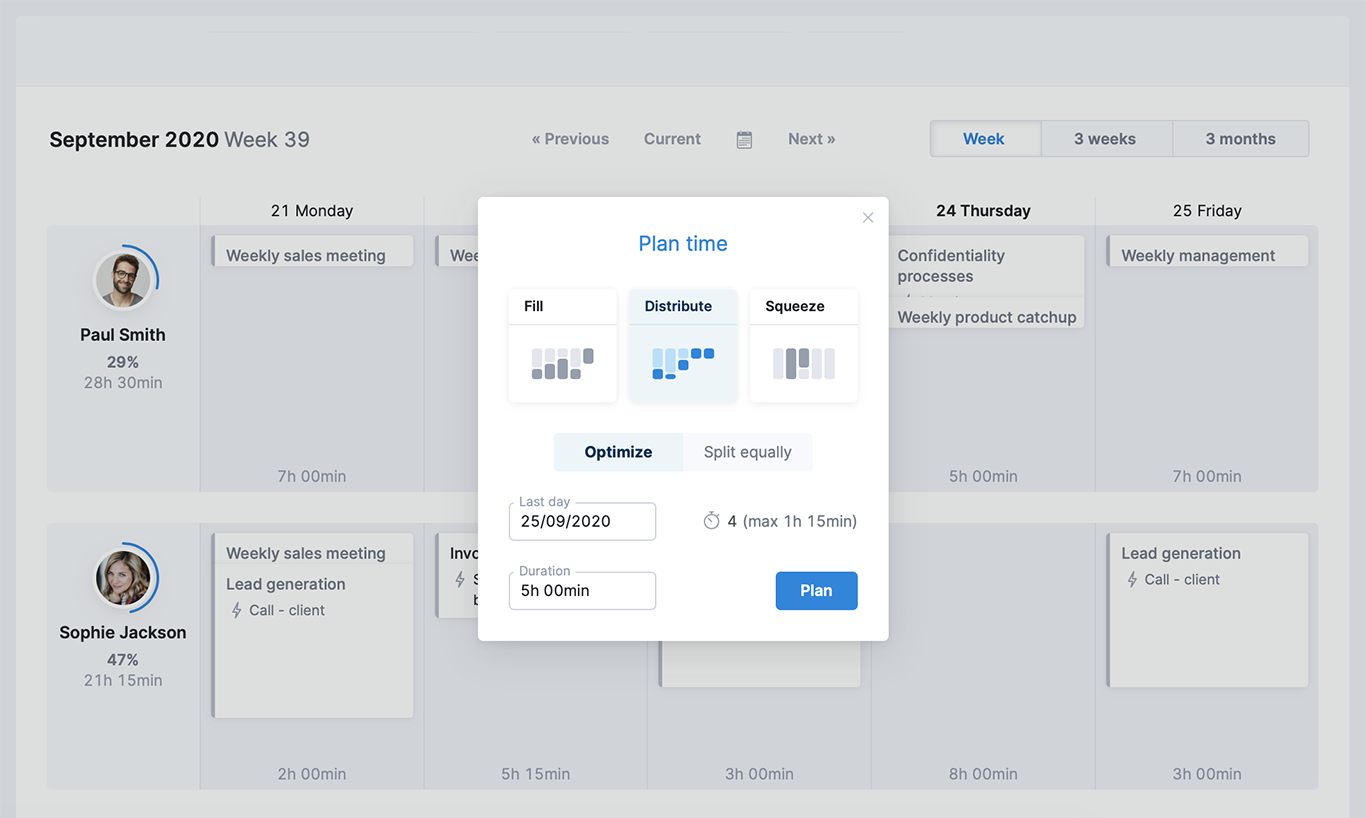 They've also changed the logic behind deleting and e time entries in the Planner. When dragging and dropping a time entry from the planning side back to the left-hand menu, a task gets unassigned if there are no more assigned time entries under it. When using the bin icon, the time entry gets deleted as it does with dragging-dropping, yet the task itself remains assigned.
Until now, when creating new tasks using the Planner, the mandatory fields related to tasks were left unnoticed. This has now been fixed, so if adding certain information (like an activity type or project) is a must in your team when adding new tasks, this rule must now be followed regardless of how new assignments are added to Scoro.
Some smaller, yet important updates…
Forecast of expected income
Margin in Detailed Finance Report
Custom data in Detailed Finance Report summary
Save and open an event
(Un)linking events and tasks
What else they're working on:
Quote to multiple purchase documents.
Customer portal.
Gantt chart.
Read about all of these updates in more detail.
To find out more about Scoro, check out their directory listing on our site.